Best Homewatch Service in Naples, we're licensed and insured in the state of Florida located and Collier County 239-250-1951. Quality Home Watch Naples Florida offers peace of mind while caring for your Naples Florida home during short and long-term absences. Things can, and do happen when your away. It's not a matter of if, it's a matter of when a hurricane or appliance malfunction is due. Our job as home watch inspectors is to visually inspect your Naples home and property for obvious issues. If we notice any abnormalities, we immediately report it to you and contact a local repair specialist to promptly get it fixed. We have a wide network of service professionals that can be at your disposal in the event of a disaster.
We service our customers by taking care of their property while they are away and prepping it for their arrival. Quality Home Watch is committed to our clients by ensuring they get what they want, when they want it, how they want it every time.
Concierge or extra services include, but not limited to:
Installation and/or removal of storm shutters
Cars driven to & for maintenance purposes
Grocery shop prior to your return
Forward your mail
Meet contractors or home delivery personal
Call us for a free estimate 239-250-1951 or click here to send an email.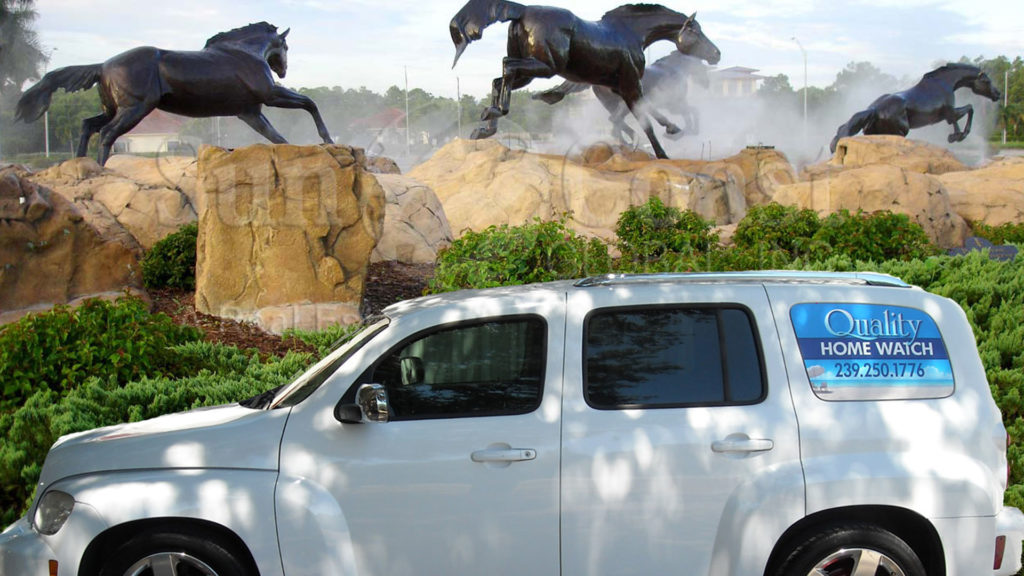 Quality Home Watch Naples Florida cannot stress enough the need for periodic checks of your home.  There are a multitude of issues which can occur during your absence.
Our Naples homewatch services are also available in: